Dental implants are permanent fixtures that replace both your missing tooth and tooth root. Implants can be used to replace one missing tooth, several missing teeth, and all your teeth and can also be used to securely hold implant-supported dentures in place.
Placing Dental Implants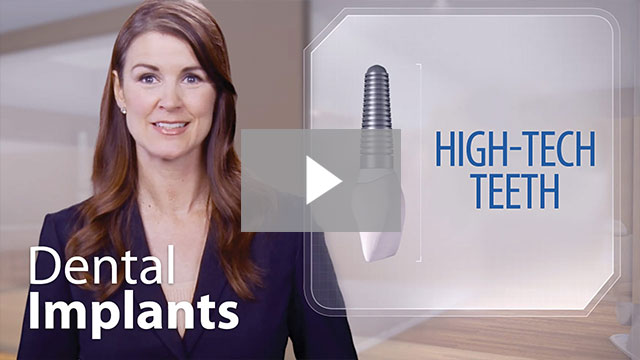 Dr. Tobin works with a dental implant specialist who will place the titanium implants into your jawbone. Once the site (or sites) have healed, Dr. Tobin will create a custom made tooth (or teeth) to be permanently seated on the tooth implant. The restorations are made to blend perfectly into your smile. They will look, feel and function just like your natural teeth. In fact, dental implants don't require any special care; you just brush, floss and see the dentist for regular checkups.
Dental implants may be the solution for you – whether it's replacing one tooth, several teeth, or creating a more secure hold for partial or full dentures.